why is this in your inbox? We believe that at some point (if we're not working on something together already) that you will need creative thinking in the design and development of some marketing materials. We love building long-term relationships and understand that this only happens with repeated success. AXIS visual has been supporting the business community for 15 years and has many valued long-term relationships. If you have any thoughts or questions about how we work or how we might approach an upcoming marketing challenge, give us a call (610-527-0332), drop us a note, send a carrier pigeon, whatever you prefer.
Here the shortlist of what we do:
Branding / Logo Development
Corporate Communication
Publication Design
Website Design
Print Design (All Kinds)
Package Design
Exhibit Design
Signage
Email Marketing
Product and Service Literature
Advertising
Consulting
You Name it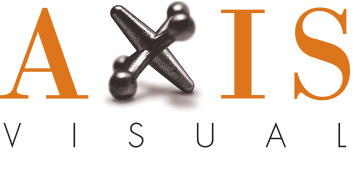 The daily news has left most of us with something between depression and disbelief. The feelings of sorrow for those affected by the virus is then followed by a sense of paralysis driven by an economy that is essentially frozen. And then we get to add the inability to share our concerns face to face either over a simple cup of coffee or a "therapeutic" martini. 
As I write this I realize that I am writing half to help others who may feel like a dear in the virus headlights, and half for myself in an attempt to feel like there is something we can do (in addition to the incredibly non-human action of isolation). On a quick historic side note… In the 1800s the Eastern State Penitentiary thought that allowing prisoners to live in solitude to contemplate their crimes would be a kind way to "teach" them the appropriate way to live in society. What they discovered is that forced solitude can drive people crazy. The Penitentiary soon abandoned its policy of solitude.
A few businesses are crazy busy from our current situation but most are either limping along or even "dead in the water." I know my business has slowed considerably while my clients deal with the initial emotional impact of this Coronoworld. So back to the question of "What can we do?" In no way do I wish to disrespect the pain people are feeling (and I mean that physically, emotionally, economically, financially and just about any other way one can experience the pain of this situation). Like with 911, there is almost a mandatory time to morn certain situations before we can dig back into our own livelihoods. But we determine the length of that time. In this instance, the sooner we can give ourselves permission to re-engage with our dreams and goals the better. That doesn't mean that customers will be knocking on our doors tomorrow. It does mean that we can put the work in today that will allow us to "hit the ground running" when the economy opens up. It might be a rebranding process, a marketing campaign, developing a new product, thinking of new ways to reconnect with your clients after this has passed, a new website, whatever, but every business has had plans that got put on the back burner, its time to move them to the front burner and get them cooking. And as this economic stranglehold slowly retreats we need to remind our target market of what we do and how they will benefit from our services and products. 
Obviously, AXIS visual would love to help with any branding, marketing, design or communication needs that you might have. We've been helping companies for 23 years and will continue doing so. But, whether it's us, another company, or just initially an internal process, NOW is the time to plan and build those initiatives and get them ready to go. NOW is the time to plan for the future because it will be here sooner than we think.
Oh, and for the solitude problem, we are fortunate to have technology that didn't exist in the 1800s. FaceTime, video conferencing, telephones, email, texting all help with the solitude. And some people are doing some very creative and innovative things in order to build communities this way.  They aren't quite the same as a face to face conversation but they do help in these times. Beside, we all have some people that we've been meaning to call. 
Stay Safe.
Copyright © 2011 AXIS visual, All rights reserved.
Our contact
information is:
AXIS visual
1600 Lower State Rd.
Doylestown, PA 18901
215.491.0332
Contact Us
Bill Milnazik
Problem Solver No. 1
AXIS visual
Thank you for taking the time to read this. If we can help with your design and marketing needs feel free to contact us.