why is this in your inbox? We believe that at some point (if we're not working on something together already) that you will need creative thinking in the design and development of some marketing materials. We love building long-term relationships and understand that this only happens with repeated success. AXIS visual has been supporting the business community for 15 years and has many valued long-term relationships. If you have any thoughts or questions about how we work or how we might approach an upcoming marketing challenge, give us a call (610-527-0332), drop us a note, send a carrier pigeon, whatever you prefer.
Here the shortlist of what we do:
Branding / Logo Development
Corporate Communication
Publication Design
Website Design
Print Design (All Kinds)
Package Design
Exhibit Design
Signage
Email Marketing
Product and Service Literature
Advertising
Consulting
You Name it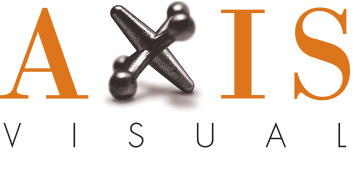 Help! My to-do list is running short
I was watching the news this morning. There were a few nuggets of optimism and big chunks of, well you know that part. And I began to wonder… like the tree in the woods, if anything is said during a pandemic, does anyone actually hear it? Are we at a point where everything else just disappears and all we hear is "blah blah blah blah blah coronavirus blah blah blah blah blah testing blah blah cases and deaths blah blah blah blah blah masks blah blah distancing blah blah blah blah blah, etc?
In stressful times, people tend to focus more on their own survival. It's simply human nature. But like paging through a magazine, or driving down the Schuylkill expressway, all the ads or all the billboards are not intended for everyone who sees them. They are intended for a select group of people that might need (or want) that particular widget at that moment in time, or even in the future. Of course, if that widget helps somebody get through this pandemic, all-the-better. So one person's "blah blah blah" is another person's perfectly targeted marketing message. 
Our safety, finances, the day's news all affect the timing of our return to the planning, thinking, business people that we are. And each individual has their own timing as well. So just as the economy is not going to suddenly get "turned on" one day, people are not going to decide on a Tuesday that tomorrow they all will be ready to jump full-bore back into their business as if coronavirus never existed. It will be gradual, and one day we'll raise our heads, look around and say "It almost feels normal again." 
Our economy will go from being frozen to "cooking" again. Where along that continuum we choose to reengage is a personal decision and a business decision. It's also a decision both by the person buying and by the person selling. If you're selling early in the continuum there is a need to be respectful of where we are now as a culture. Later, as things (hopefully) return to normal there will be fewer restrictions in marketing. But like in a lot of marketing strategies say, it is better to be visible then forgotten. And there is something to be said for being "With" your customers through this rather than having to reintroduce yourself in the future. 
It can feel pretty comfortable to just stick our heads in the sand and wait for "the coast to be clear." But this is a time for planning and for doing the work so your business or product is ready when you decide to reengage… if you haven't already. Check your to-do list, it probably says "clean something", "plan something", "reinvent something" or "start something" now is a perfect time. Plus, it sure is more interesting than sitting at home counting the seeds on strawberries.
If you would like to talk with us about how we can help, please feel free to contact us.
On a lighter side ('cause we can use it)
COVID-19 Diary
Day 1 – I Can Do This!!  Got enough food and wine to last a month!
Day 2 – Opening my 8th bottle of Wine. I fear wine supplies might not last!
Day 3 – Strawberries: Some have 210 seeds, some have 235 seeds.  Who Knew??
Day 4 – 8:00 PM.  Removed my Day Pajamas and put on my Night Pajamas.
Day 5 – Today, I tried to make Hand Sanitizer. It came out as Jello Shots!!
Day 6 – I get to take the Garbage out. I'm So excited, I can't decide what to wear.
Day 7 – Laughing way too much at my own jokes!!
Day 8 – Went to a new restaurant called "The Kitchen". You have to gather all the ingredients and make your own meal. I have no clue how this place is still in business.
Day 9 – I put liquor bottles in every room. Tonight, I'm getting all dressed up and going Bar hopping.
Day 10 – Struck up a conversation with a Spider today. Seems nice.  He's a Web Designer.
Day 11 – Isolation is hard. I swear my fridge just said, "What the hell do you want now?"
Day 12 – I realized why dogs get so excited about something moving outside, going for walks or car rides.  I think I just barked at a squirrel.
Day 13 – If you keep a glass of wine in each hand, you can't accidentally touch your face.
Day 14 – Watched the birds fight over a worm. The Cardinals lead the Blue Jays 3–1.
Day 15 – Anybody else feel like they've cooked dinner about 395 times this month?
Although I would love to, I can't claim authorship to the above. It came traveling through a text so whoever wrote this… Thank you.
If we can help let us know.
Stay well and be seen.
Copyright © 2011 AXIS visual, All rights reserved.
Our contact
information is:
AXIS visual
1600 Lower State Rd.
Doylestown, PA 18901
215.491.0332
Contact Us
Bill Milnazik
Problem Solver No. 1
AXIS visual
Thank you for taking the time to read this. If we can help with your design and marketing needs feel free to contact us.