why is this in your inbox? We believe that at some point (if we're not working on something together already) that you will need creative thinking in the design and development of some marketing materials. We love building long-term relationships and understand that this only happens with repeated success. AXIS visual has been supporting the business community for 15 years and has many valued long-term relationships. If you have any thoughts or questions about how we work or how we might approach an upcoming marketing challenge, give us a call (610-527-0332), drop us a note, send a carrier pigeon, whatever you prefer.
Here the shortlist of what we do:
Branding / Logo Development
Corporate Communication
Publication Design
Website Design
Print Design (All Kinds)
Package Design
Exhibit Design
Signage
Email Marketing
Product and Service Literature
Advertising
Consulting
You Name it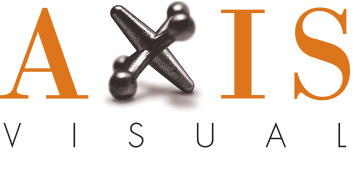 A new week delivers new knowledge and new questions. As our country begins the process of opening up again some very serious questions come to mind. Maybe the largest of which is "should we yet?" I understand how many business owners fall into panic or at least are edging closer to it with our economy closed and no income in sight. Survival, after all, is probably one of the most hardwired instincts for all living beings. But that is not an option for everyone. A friend of mine had to make the difficult decision to permanently closed his restaurant recently. He put so much effort into it over so many years. It was very sad to see it close. So, on the one hand, there is an inclination to return to an active and vital economy, both for financial reasons and simply to just feel normal again. On the other hand, is the potential risk of increasing cases of this virus and the deaths associated with it.
Different countries appear to be responding differently. But generally speaking, we see the movement to create plans to open the world economies. We do have a historical model to look to for this. 100+ years ago, with the Spanish flu, many of the same questions were raised. Many of the same economic proposals were offered. Many of the same issues were debated. We as a culture seem to be following the same path. Human nature, if nothing else, seems to be consistent.
As a business owner, I would love to see an active economy again… and soon. As a citizen of the world, I am saddened to see any of our actions causing an increase of this virus and the pain and suffering that comes along with it. As with so many people, we live with this dilemma, a choice of doing what's healthy for the economy, or doing what's healthy for us as a species. But is it simply a choice of A or B? Can we slowly open our economy safely? We know what actions we are required to do. We know that many businesses will initially earn a fraction of their normal income. We know that it's likely to be a slow evolution with successes and failures. We also know that the economy is not an end in itself. The "Economy" is a function of what we need and want as a people. And we know that the drive to not just exist but to thrive is very strong. It's what invented the wheel. It's what created human flight. How we won World War II. It's what cured polio. This point in history is no different than other human accomplishments, we just can't look at it from some point in the future yet.
The Business of Communication
As a designer and marketer, I'm in the business of communication. In the 20+ years that AXIS Visual has been working for our clients, the environment in which we work has always changed. It could be a vital economy, a recession, the years after 911, a client might have a great deal of competition or none. The situation in which companies need to communicate will always be different due to the current time in history, the current stage of their company or product, their competition, and endless other internal and external influences. And certainly, 2020 is yet another example of a changing environment. 
People often ask me why did you choose the jack for your logo? My answer is that what I do requires a certain amount of "play." There is some degree of entertainment and visual surprise that is critical to effective branding and marketing. However, the amount of "play" varies considerably from company to company, from product to product, from one time and history to another. This point in time is yet another example. How communication is created now differs from how it was thought of just three months ago. As companies begin to feel comfortable stepping back into their own marketing and promotion they need to be conscious of the different world that they are marketing to. If people feel that a company is not considering their individual thoughts and feelings any marketing can almost be perceived as an insult. If they feel that a company understands their situation it can more likely build a bond between a company and its customers. Acknowledging our current situation is not a reason to avoid communication, it's simply another consideration, and yes, it's a pretty powerful one at the moment. This does not mean that we have to start every communication for every company with "In these uncertain times…" There are other ways to adjust advertising or marketing in our current situation. For example, we recently developed an ad for a client that needed to discuss the security that they create in transferring legal documents. We could have shown or talked about the ominous threat of hackers and prying eyes. But we chose a lighter approach that talked about the fragility of an unsecured system. Both the simple concept and the light and airy design were approaches intentionally developed for our current time in history as well as for this particular client and their needs. 
The environment for communicating always changes. Communication has to adjust as well.
When you are ready we'd be happy to help with your communication, design, and marketing needs.
Stay well. Stay safe.
Copyright © 2011 AXIS visual, All rights reserved.
Our contact
information is:
AXIS visual
1600 Lower State Rd.
Doylestown, PA 18901
215.491.0332
Contact Us
Bill Milnazik
Problem Solver No. 1
AXIS visual
Thank you for taking the time to read this. If we can help with your design and marketing needs feel free to contact us.