why is this in your inbox? We believe that at some point (if we're not working on something together already) that you will need creative thinking in the design and development of some marketing materials. We love building long-term relationships and understand that this only happens with repeated success. AXIS visual has been supporting the business community for 15 years and has many valued long-term relationships. If you have any thoughts or questions about how we work or how we might approach an upcoming marketing challenge, give us a call (610-527-0332), drop us a note, send a carrier pigeon, whatever you prefer.
Here the shortlist of what we do:
Branding / Logo Development
Corporate Communication
Publication Design
Website Design
Print Design (All Kinds)
Package Design
Exhibit Design
Signage
Email Marketing
Product and Service Literature
Advertising
Consulting
You Name it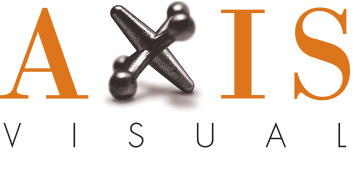 While writing the last AXIS newsletter, I began to think about how visual communication affects or influences the public during challenging times such as war, or in this case a pandemic. We have seen examples in the past when the public is asked to act more cohesively for the good of our society. The goal of graphic design and marketing is exactly that, to change the behavior of a group of people. It might be a smaller target audience for a particular company or product, or it might be the entire population of a country (or the world), but the planning and development of a well thought out campaign can affect people at any scale.
In 1935, as part of the "New Deal," President Roosevelt created the Works Progress Administration (WPA). The purpose was to put millions of Americans back to work after the great depression. The WPA employed skilled and unskilled workers for projects such as creating Parks, building roads schools, and other public structures. They also sponsored projects in the arts to employ tens of thousands of actors, musicians, writers, painters, and other artists. The goal was to end the 20% unemployment rate and return the country to economic vitality as quickly as possible. As the saying goes, "there is nothing new under the sun."
The graphic communication of that era has become iconic in its style and in the public message that it delivers. There's a strength and a power in the WPA style of artwork that was directed towards a public good. It evokes patriotism and working together for a common cause. The publicly directed artwork expanded into other messages in World War II such as keeping secrets from the enemy, planting victory gardens, safety at work, preventing disease, calming people's anxiety, and many others. 
Like building a house, planning for retirement, or almost anything important, a well-constructed plan is required before any implementation could be done. The US government had to have a consistent message, a consistent goal, and a consistent desired response from the public. These things are the foundation of an effective campaign and are required before the question of "How are we going to do this?" is answered. Roosevelt delivered a firm and consistent goal to the WPA. They were then able to develop a plan and implement it. It was an example of how things should be done. And the resulting artwork has a beauty, strength, and style that has come to symbolize working together for a valued cause. It's interesting that in many cases Russia and the US used a very similar art style for inspiring its populations in the early 1900s. It was largely a function of the Futurist art style which evolved in the early 1900s, began in Italy, and was created to emphasize the "modern" qualities of the time (speed and technology and progress). 
In our current situation with safety and fear on one side and a desire to reopen the economy on the other, we have a clash of opposing beliefs. 50 states are approaching reopening in 50 different ways. We have politicians contradicting doctors and experts. We have the louder and louder drumbeat of "stay in place" as well as "open things up." We are in need of a consistent and cohesive plan, along with clear goals for how we are going to get through this time safely. If that existed, a marketing campaign could easily be built around it. There are currently a few public messages out there but they lack the strength of being based on a united plan and many look like all the other corporate advertising and as a result lose the strength of a distinct and individual brand approach. Hindsight is easy, but the plans should've been started months ago. They could still be very effective now. Large companies have been planning and using marketing campaigns effectively for many decades. Our political campaigning (for good or bad) uses marketing campaigns effectively to change voting behavior. In this "unprecedented" time we could use a cohesive and consistent plan, and I would be very curious to see the visual approach that would be created to deliver that plan.
The environment for communicating always changes. Communication has to adjust as well.
When you are ready we'd be happy to help with your communication, design, and marketing needs.
Stay well. Stay safe.
Copyright © 2011 AXIS visual, All rights reserved.
Our contact
information is:
AXIS visual
1600 Lower State Rd.
Doylestown, PA 18901
215.491.0332
Contact Us
Bill Milnazik
Problem Solver No. 1
AXIS visual
Thank you for taking the time to read this. If we can help with your design and marketing needs feel free to contact us.