why is this in your inbox? We believe that at some point (if we're not working on something together already) that you will need creative thinking in the design and development of some marketing materials. We love building long-term relationships and understand that this only happens with repeated success. AXIS visual has been supporting the business community for 24 years and has many valued long-term relationships. If you have any thoughts or questions about how we work or how we might approach an upcoming marketing challenge, give us a call (215-491-0332), drop us a note, send a carrier pigeon, whatever you prefer.
Here is the shortlist of what we do:
Branding / Logo Development
Corporate Communication
Publication Design
Website Design
Print Design (All Kinds)
Package Design
Exhibit Design
Signage
Email Marketing
Product and Service Literature
Advertising
Consulting
You Name it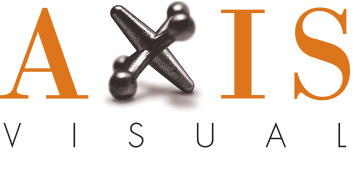 How do you market your business during a pandemic?
It's a lot like marketing your business during regular times… but more difficult. Yes, it was a trick question. 
But there are many things that we can do now that can help our businesses in the short term… and in the long term. We've seen an explosion of Zoom conferences, email correspondence, and any number of other methods to reach out. Companies are exploring different ways to connect to their audience when physical interaction is no longer an option. And we as an audience, are making choices as to what "channel" we choose to give our time to. 
As a "broadcaster"
The need for companies to promote themselves has not changed. Businesses still need to "be seen." They still have products to sell and potential customers to connect with. However, the environment or the day-to-day experience of these customers has changed. What a customer bought yesterday may not be needed today. Tomorrow? Well, the votes are still out. But we think that our culture will return to some degree of normalcy at some point in the future. So what can be done now?
Hunker down and wait – "At some point, things will return to normal and then my customers will come back."
Reinvent yourself – "Can I adjust my offering so that it's desirable in this environment and in what I suspect will be our future environment?"
Fix the machine – "I can use this time to fix some of the previous issues in my product or my business systems in order to run more smoothly in the future."
Develop cool new marketing – "I'll use this time to develop marketing strategy and tactics so they will be ready to launch when "buyers" return." I spoke to a banker today who told me his plastic surgery client is booming because everyone wants to come out of this seclusion with their new face. Companies can do this too.
Maintain an existing audience – "I need to keep in front of my customers so I will be "top of mind" when they are ready to purchase again."
Close up the business and go fishing – "I fought the good fight. I just can't afford to maintain the business anymore."
Let's take number six off the table. If that was your choice you're probably standing in a stream and not reading this anyway. Number one? It's an option, but maybe a less than proactive one.
Just like marketing before this pandemic, there is no one answer. Every business is different. Every target audience is different. And every environment is different. If there was one foolproof answer like facing south, hopping on your left leg, and yelling your favorite color, everyone would be facing south, hopping on their left leg and yelling their favorite color. But this too would soon fail because that approach would saturate the market and lose any attention. Like balancing ingredients in a great recipe, there are probably aspects of 2, 3, 4, and 5 that make sense for your business. 
As an "audience"
We have the choice to watch endless Zoom conferences on any number of different topics. Emails, websites, YouTube videos, phone calls, texts, even direct mail, they are all "safe" methods of communication or marketing. But with all these "channels" how do you choose where to spend your time? As a consumer, what makes you "tune in?" It might be as simple as the topic, or it maybe it was a color, a headline, the write-up, an image, an interesting layout, a concept, or maybe a great salesperson. Many of the advertisements or invitations for these "channels" are like early websites. They are pretty basic so being noticed in a crowd can be easily done. I've said this for more than a decade "Find out where your target market is spending their time and show up there with a powerful message."
But is the audience ready to buy? Maybe. Maybe not. But either way communicating with them is an important component of both current sales and preparing for future sales.
In the end, the right balance of numbers 2-5 above is up to you. But "all of the above" is also an option.
We came across these more current COVID posters and thought they were interesting.
The environment for communicating always changes. Communication has to adjust as well.
When you are ready we'd be happy to help with your communication, design, and marketing needs.
Stay well. Stay safe.
Copyright © 2021 AXIS visual, All rights reserved.
Our contact
information is:
AXIS visual
1600 Lower State Rd.
Doylestown, PA 18901
215.491.0332
Contact Us
Bill Milnazik
Problem Solver No. 1
AXIS visual
Thank you for taking the time to read this. If we can help with your design and marketing needs feel free to contact us.