why is this in your inbox? We believe that at some point (if we're not working on something together already) that you will need creative thinking in the design and development of some marketing materials. We love building long-term relationships and understand that this only happens with repeated success. AXIS visual has been supporting the business community for 24 years and we have many valued long-term relationships. If you have any thoughts or questions about how we work or how we might approach an upcoming marketing challenge, give us a call (215-491-0332), drop us a note, send a carrier pigeon, whatever you prefer.
Here is the shortlist of what we do:
Branding / Logo Development
Corporate Communication
Publication Design
Website Design
Print Design (All Kinds)
Package Design
Exhibit Design
Signage
Email Marketing
Product and Service Literature
Advertising
Consulting
You Name it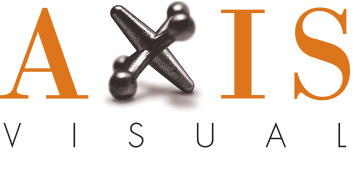 Like most of us, the past year and a half has been filled with many experiences… some interesting and exciting, others less than desirable. With a heavy heart, we watched our longest-running client of 22 years as they decided to close their doors… permanently. The economic shutdown from COVID-19 is one that few people will forget. And although most of us assumed we would be largely past this epidemic by now, due to a mutating virus and those that believe the vaccination is some sort of a threat, we continue with concerns, illness, and economic challenges.
But the good news is that our economy refuses to stay strapped down forever. Businesses simply cannot hibernate indefinitely. Whether it be driven by the need to pay employees and grow a healthy business, or simply human ingenuity that needs to express itself, American businesses are working hard to create, innovate and succeed. The time of hibernation has mostly passed. We are seeing the rebirth of companies, businesses taking new directions and products created, and the beginning of what some people have referred to as "a second Roaring '20s." The 1920s, at least partially a response to the 1918 pandemic, was a thrilling time for many businesses and individuals. It is a curious thought that we may be re-creating that era in some way. But time, the virus, and human choices will tell.
It seemed appropriate at this point, with a changing business environment, and many potential new clients, that I take a little time and revisit what AXIS visual does and why we do it. AXIS visual is a graphic marketing company. That phrase is not used commonly in this industry but it fits our niche very well. We are graphically driven, hence the "visual" part of the name. And since the human species tends to be a very visually driven animal, the work we (and similar companies) do is critical for the success of businesses. It might be as simple as a postcard for one company, or as complex as a brand system for all visual communications for another company. I have used the phrase "we package information" in the past, but that merely scratches the surface of what's involved.
Visual communications from a company need to do several things. They need to stop the viewer and encourage them to devote more time and learn more. They need to deliver the right tone and personality of the company, product, or service. They need to be tailored and built to connect to a particular audience. They need to educate an audience about the specific details or advantages. There should also be a visual hierarchy that allows the viewer to engage quickly and then learn more about the topic in the right order. Some communications need to be tightly branded with a specific corporate "look", others can deviate from a brand to a small or a great degree. And through all of this, there should be some emotional connection to the target audience, something that makes them remember, learn, and develop an opinion. Whether we're creating a logo, website, a trade show, a brochure, advertising, these are the things that we think about when we create communications for our clients. 
Sometimes we are asked for very specific things. A client might say "I need an advertisement." or "I need a logo for a new product." Other times, the client might realize that they have a weak brand, a visual identity that is not serving them well, and asks "what can be done to improve my brand across all my communications." Either way there it's always information that we need to do our best work. This information centers around who the target audience is, the personality of the company or product, specific branding needs… these are the things that help us hit the marketing target.
So why AXIS visual? There are many other companies and individuals out there offering similar services and a handful that are actually pretty good. It's important that you feel comfortable with using whoever you choose to work with. I am not a big fan of those discounted services that are online for inexpensive logos and such. To get their cost down they ship work overseas to very low-paid people who don't culturally understand the businesses they are creating for, and there simply isn't a budget for any real dialogue to teach them. Another common phrase that I use is that AXIS visual is small enough to be responsive and experienced enough to deliver high-quality work. After 24 years we've seen (and learned) a thing or two, created endless conceptual and visual solutions, built brands, and worked hard to build visual identities that help our clients succeed. In a nutshell, we're good at what we do, we work hard to help our clients, we work fast, and we try to make the experience pleasant for our clients.
We're not looking for additional work from any and all directions. We don't have a huge staff that we need to keep busy with any work that we can bring in the door. But if you look at our work and like the way we think we would enjoy the opportunity to get to know you and to help your business.
The Audience Is Changing
One of the interesting things about not being young in a career is that you have experiences and memories from previous times. And no, this is not a "things were great then and they suck now" kind of article.
A "target audience" for any business or product is different than that of any other business or product. What a specific group of people thinks, knows, believes, and understands is different from one target group to another. This is the visual psychology that a good designer or creative firm will consider when working for their clients.
However, and this connects back to the very first sentence of this article, people are also different today than they were 20 or 30 years ago let alone 40 or 50. They've had different experiences, seen different things, been shown a vastly different level and type of marketing and promotions, all of which have been part of an unknowing education. One example is the short and quick cuts of a TV commercial that we see today, 30 years ago the viewer's brain would've exploded watching this. Whether this is simply an evolution of style or a sign that we as a species are learning to absorb more and at a faster rate is less relevant than acknowledging that we are changing as time passes and so should the way companies communicate with this changing audience.
As a graphic communicator, there are times when working in an older romantic, historical style is appropriate for a given project. There are also times when the design of a project needs to be contemporary and more technologically modern in its approach. And sometimes, the correct answer is the combination of approaches. This gets interesting when the right visual answer needs to "honor a company's history and show advanced technology" or some other combination of styles and visual messages. All of this is driven by one question that I usually ask new clients "How do you want to be perceived." After all, managing perceptions and expectations is what graphic communication does.
I have frequently said that 95% of the decisions I make in my work are subliminal to the end viewer. If they wanted to think about all those details they would probably have a job similar to mine. That is not to say that the details and decisions in graphic marketing are not important. These details are what make the difference between connecting to an audience and boring them. If I don't make them, or if I don't take those decisions seriously, there is also a subliminal message delivered to the end viewer… one of cut corners, disorganized information, or the impression that a company doesn't care. We've all been there. We walk into a restaurant and the service is slow, it seems disorganized, sloppy and we just have a negative feeling about it. That all happens before we even taste the food. Similar things happen when communicating to potential customers. They get a feeling about our company and products before they buy a single thing.
Sometimes an audience is easy to figure out. If you're selling ice cream your audience is people who like ice cream. But for most companies, their audience is more complex. Understanding them, how they are different and how they may have changed is critical to the company, and it's critical to us, the people that create effective communications and marketing campaigns.
AXIS Work
MC Audiotech produces the best stereo loudspeakers I have ever heard. They really are amazing. This makes working on their logo, marketing materials, and website even more enjoyable. I was also able to bring back one of my favorite headlines that we wrote for one of their previous high-end speaker products "A Sight For Sore Ears."
The environment for communicating always changes. Communication has to adjust as well.
When you are ready we'd be happy to help with your communication, design, and marketing needs.
Stay well. Stay safe.
Copyright © 2021 AXIS visual, All rights reserved.
Our contact
information is:
AXIS visual
1600 Lower State Rd.
Doylestown, PA 18901
215.491.0332
Contact Us
Bill Milnazik
Problem Solver No. 1
AXIS visual
Thank you for taking the time to read this. If we can help with your design and marketing needs feel free to contact us.