Here is the shortlist of what we do:
Branding / Logo Development
Corporate Communication
Marketing Materials
Publication Design
Website Design
Print Design (All Kinds)
Package Design
Exhibit Design
Signage
Email Marketing
Product and Service Literature
Advertising
Consulting
If you don't see it here just ask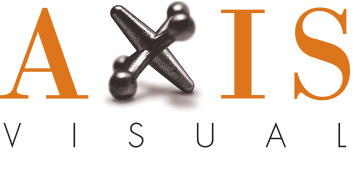 The Arts and Cultural Council of Bucks County (https://www.bucksarts.org) supports the arts and artists of Bucks County by creating events, shows, educational events, and an arts community in the county. I'vebeen on the board for 5 years and have always felt that it's important for us to talk to non-artists as well about the value of art. The following is a short article I wrote for the ACCBC.
To give a little background, I was raised in an artistic family and for the past 25 years have been running a graphic design studio. As a profession, I use creativity and art to help businesses thrive. There is a tremendous value of creativity in the business environment. It can be used to inspire potential customers to engage with and trust a company. And it can be used to deliver complex ideas in a simpler form. But the artwork that I'm talking about here is what is commonly referred to as "fine art." The purpose of fine art is to be "visually pleasing." Herein lies the challenge and the glorious aspects of creating and appreciating art. There are as many definitions of the word "pleasing" as there are people in the world. Historically, art was used to motivate the masses, to communicate ideas, to decorate our day-to-day lives, and for many centuries Art was evaluated by how "realistic" it was. More recently (relatively speaking), the way ideas are expressed has expanded to less literal approaches and has resulted in some powerful and thought-provoking efforts.
So what is the value of art? Of course, this topic could go on for volumes and volumes but for the sake of boiling it down to a short article, I'll be brief. The value of art needs to be discussed from two perspectives. First, what's the value of art for the creator… the "artist?" Second, what's the value of art to our society in general?
Let's start with the artist. There is little more of an intoxicating experience for an artist than being in that "zone" during the creation of a new piece of artwork. When making art, the rest of the world just simply disappears. There is the excitement of exploration, the reward of attempting something new and succeeding, or the frustration of falling short of the desired intent. The other artists I know all can use the phrase "I simply have to make things." It's an extremely personal learning experience with the reward of seeing a creation as the result. Unlike other professions, creating art does not have a defined formula, an industry-agreed point where "the right answer" is achieved and the work is done. It can be a blessing or a curse, but the individual artist determines when the project is complete and if it is "good enough" to show to the public. I have watched some artists thrive in this environment while others have gotten trapped in a constant attempt for the elusive "perfection." Whether it's a casual hobby or a profession, creating artwork is a lifelong education. I think that learning and expanding our knowledge and abilities is one of the main reasons we create.
How about the society at large? What is the value of art for the many people who may not create art but who observe the creative drives of others? It would be a very boring society without creativity and art. Art adds color, surprise, innovation, beauty, inspiration, and so many other things to our day-to-day lives. Without creative people who are willing to question commonly accepted beliefs, we might still be living in caves huddling around a fire. But what about today? What if I'm not a creative person (everyone is creative in one way or another), why should I care about art? One of the wonderful things about creativity and art is that there are so many different styles, media, and approaches to it. "I like it" or "I hate it" is often the first gut response. But to even get to that point requires observation and evaluation… thought. I think that's what I love about art in our society most, it encourages people to think. Liking or not liking a piece of artwork quickly brings up other questions. "What was the artist trying to achieve?" "Do I have an emotional connection to the imagery?" "Is this color or style pleasing to me?" "How did they do that?" And then, as an extension to any of these questions "why". These and endless other questions can arise when experiencing art. And the process of even thinking about these questions causes us to learn and grow in ways that we may not even be aware of. Observing art on a conscious level it's a fascinating and endless learning experience. But even observing art on a subconscious level, as a casual viewer, the growth that comes from an art experience still exists. Maybe art is best viewed by the curious. Asking just a few questions when looking at a painting, or a sculpture, when listening to a poem, simply amplifies growth and expands one's view of the world. Viewing (and thinking about) art can be the gym membership for the brain. It may be a little too large of a leap to say that art can solve the problems of the world, but a society that is intellectually growing and becoming more open to different thoughts and ideas is a nice first step.
The Value of Art in Business
There certainly is some crossover between public viewing of fine art and art created for business. But there is also a very big difference. For the most part, art in business is intended to have an effect on people's thoughts and actions. More often than not, the goal is to get a potential customer to learn about, trust, or buy a product. Artistic, creative communications can do this. In the hands of a professional, the art involved in designing marketing materials has a very different process than fine art. The company or product has to be studied and discussed with a marketing manager or others in a company qualified for this. The benefits are determined. What it can do for customers is explored. The average target market is defined. Once all the pertinent information has been collected the artist, or designer goes to work creating visuals that will accomplish the desired goals. Unlike fine art, the artist here is not focused on trying to please themself. There are endless decisions that go into creating marketing materials that motivate an audience and perform their intended purpose. Everything from color, type, imagery, concept, pacing, open space among many others all go into the creative work that helps companies grow. It's much more than merely making something "pretty."
The goal may be to promote an event, develop an innovative brand look for a company, create a PowerPoint presentation that doesn't put people to sleep or make an advertising campaign that is flexible enough for different messages but unified enough to retain brand equity for the company. There are essentially as many different goals as there are products and companies. And when done well, custom creative work will deliver the right message to potential buyers, and maybe more importantly, it will deliver the right "feeling."
There was a point when a simple message stating "good food" about a restaurant was enough. But branding and marketing have come a long way since then. This is partially due to the changing technologies and styles in marketing but it's also a function of a changing audience. Our society has become much more visually sophisticated than it was only 60 years ago. 
So the art required to help businesses succeed has many more masters than say a painting or sculpture. That's not to say that one or the other requires more work. I suspect the 10,000-hour rule applies to both fine art and graphic marketing. An experienced artist who has worked at perfecting their skills can simply deliver better (more effective) work on a more consistent basis.
A common quality of artists that produce either fine art or creative marketing is their desire to create something new. It's human nature to enjoy a new experience, to be transported to new thoughts and emotions by seeing something new and different. This human quality and the desire to learn and discover new things allows people to both love observing fine artwork and two learn and enjoy the process of innovative marketing. In both cases, there is a connection made and a relationship started.
Ragtops & Roadsters
When I was young my father (Robert Milnazik) took me to many antique car shows. After my father's passing in 2012, I acquired his 1954 MG TF. With this long term appreciation of antique automobiles, it was a pleasure when Ragtops & Roadsters (https://ragtops.com), a company focusing on high-level restoration of antique automobiles asked AXIS to create their website. One of the things I love most about this business is the variety of clients and business types I work with.
New Website
I mentioned this in the last newsletter but if you didn't have time to check it out I thought I'd drop a little reminder. We recently did some serious work on the AXIS website. We added some new work, made it more informative, we added an estimating process, and even though our site is particularly graphic heavy (as it needs to be) we worked to speed up the site and make Google a little happier. We also added what I'm referring to as audio nuggets to make the process more engaging. We encourage you to spend a little time and take a look.. and listen (https://www.axisvisual.com).
The environment for communicating always changes. Communication has to adjust as well.
When you are ready we'd be happy to help with your communication, design, and marketing needs.
Stay well. Stay safe.
Copyright © 2022 AXIS visual, All rights reserved.
Our contact
information is:
AXIS visual
1600 Lower State Rd.
Doylestown, PA 18901
215.491.0332
Bill Milnazik
Problem Solver No. 1
AXIS visual
Thank you for taking the time to read this. If we can help with your design and marketing needs feel free to contact us.