Here is the shortlist of what we do:
Branding / Logo Development
Corporate Communication
Marketing Materials
Publication Design
Website Design
Print Design (All Kinds)
Package Design
Exhibit Design
Signage
Email Marketing
Product and Service Literature
Advertising
Consulting
If you don't see it here just ask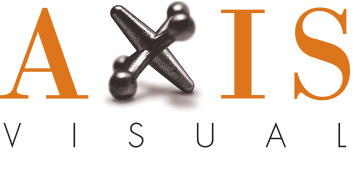 If you have some thoughts or questions and would like to schedule a phone call with us… click here.
7 problems that
good design solves
The word "design" encompasses many things. You can design a building or a process, a garden or a kitchen. A political campaign can be designed and so can an electrical system. But what I'm referring to here is graphic design. Graphic design builds the "face" that companies or products put forth to their customer base. It can involve the creation of a single item like an advertisement or a more complex branding system that instructs an entire corporation on how to produce any communication that a company puts forward. It might introduce an audience to a company with the development of a strong logo, or it might compete on a store shelf with the design of a great product package. There are many reasons businesses need to solve various problems or improve various situations. Effective design can help with many business issues.
1. I have a weak brand – A common problem that many companies deal with is a weak brand, one that might be getting stale or is possibly non-existent. New companies may not have thought about their branding yet and existing companies may not have thought about their branding for a while, allowing it to atrophy and weaken. A brand should be vital, strong, and impressive to a company's target market.
2. My customers are confused – The statement "A picture is worth 1000 words." couldn't be more true. Yes, design is much more than pictures, but well-crafted and organized communications can visually describe complex ideas and educate an audience much more quickly.
3. I'm getting lost in the crowd – We live in a constant texture of marketing messages. Innovative design can be an advantage when trying to draw attention to your company or service. Marketing messages from social media graphics, to websites, to advertising, to trade shows and just about every other form of communication can (and should) be designed to separate a client from their competition and deliver an appropriate and inspiring message.
4. My staff has poor morale – Commonly, the design process is thought to be an outward-facing one. The potential customer is usually the target, but the design of tools and systems that help internal staff do their work better can help a company run more smoothly and show employees that a company is working hard to be successful and make them successful.
5. There is a lack of trust – This is a little more general a topic but a potential customer has to feel that they can trust a company to deliver a service or product that performs well and has value. A company that has its brand "buttoned-down" shows that they care about every detail in their company. This can initiate a feeling of trust with current and potential customers.
6. Customer base atrophy – Ultimately, the goal of most marketing messages is to reinforce or modify somebody's behavior. If somebody likes your waffles, marketing can help keep them as a fan. If somebody has never tried your waffles, marketing can inspire them to take their first taste.
7. We're delivering an outdated impression – Sometimes, without meaning to, companies deliver the wrong impression to their target audience. For example, a company might start out focusing on one product with a name and marketing that matches. If they expand their offering, their name and marketing are no longer accurate or appropriate. A redesign of their brand is needed.
These are just some of the problems that effective design can solve. If you have other issues and think that design and marketing might be able to help please reach out to us. We'd be happy to chat.
Branding – Step 1
I could easily argue that branding starts when someone first sits down with a cup of coffee and scribbles on a napkin exploring their first idea for a product or business. Almost immediately there is a feeling for what the company or product will look like and represent to its target audience. This early vision is critical and describing this image to a design firm is a great benefit in directing their work. Visually, branding frequently starts with the design of a logo. A logo becomes a visual signature that not only identifies the business but begins to create an expectation in the minds of current or potential customers. A logo can deliver a feeling of possible benefits, product or company philosophy, and/or the general impression that a company wants to portray about itself. Words like speed, stability, strength, technology, playful, or any number of other words that a business wants to deliver can be implied with a well-designed logo.
"A 'forgettable' logo is the first sin in marketing your business." This is the headline of an AXIS visual splash page (https://axisvisual.com/great-logos/) that we put up to discuss the importance of a quality logo and our approach to creating it. If you're thinking of branding or rebranding a product or company, or if you're just curious, take a look. The general message is that a logo that isn't distinct or one that looks so generic that it could be for almost any company, is not doing you any service. It takes a little courage to step outside the box and decide on a logo that not only separates your company from your competition but positions it appropriately. Like in so many areas of life, courage is frequently rewarded.
But a logo is just the beginning of an effective brand. A couple of times I've had clients say to me "I want my logo to work just like the Nike logo." After a little internal chuckle, I politely tried to explain how Nike spent 40+ years and more than a few dollars to make that logo and its brand function the way it does. But there are many ways to improve the strength and brand equity of a logo and to speed up the recognition of a company's brand in the eyes of a target audience. Every communication from a company is an opportunity to reinforce its brand. The look and design of these communications should be distinct and consistent. (see our article on Brand vs Branding [https://axisvisual.com/notes-from-the-point-36/]) This isn't to say that every piece has to look identical. Sometimes sub-branding or exceptions to a rigid design look are more effective. But this gets a little bit into the weeds for this article. We'd be happy to talk about you're branding and if it needs sub-branding or a more diverse look.
"Am I stuck with the logo I've been using?" Changing existing branding can be confusing to a target audience but it can also be invigorating and exciting, delivering a message of a changing and advancing company. There are many questions (and answers) that go into the process of creating a new logo for an existing company. Sometimes a modification or update is appropriate. Sometimes a completely new look delivers a better and stronger message. Sometimes a brand "gets tired" and needs to be reinvented. Other times the logo might be usable but the brand look (a consistent design of all communications) can lift the existing logo/brand out of boredom.
In the end, or actually, the beginning, an effective and innovative logo is a solid foundation to begin successful branding and effective company recognition. 
Design with a side of fine art
Many people in the design and marketing industries have an interest in creating in other areas of their life. For some it might be gardening or cooking. For others, it might be painting and photography or building and redesigning one's home. Creative drive just seems to overflow into all areas of life.
My father's work
When my father passed away in 2012 he left us about 300 paintings that are all influenced by his 45 year career in the graphic design and illustration industry. (https://axisvisual.com/robertmilnazik/).
Some of my own
There tends to be Little excess time when running a business. If I'm not working on projects for my valued clients, time should be spent on making new contacts and marketing the business. But in my "spare time" I try and get my hands in as many different creative avenues as time allows. I do enjoy gardening and cooking (and eating) and working on improvements to an older house, but I've also been kicking around some options in the painting and photography areas. I enjoy exploring different media to see what I can or maybe can't yet do (creativity is a process of constant learning). The following link will take you to some of the work I've been kicking around as well as some of my father's paintings that are available as prints and many other formats and printed items. (https://fineartamerica.com/profiles/william-milnazik)
 The environment for communicating always changes. Communication has to adjust as well.
When you are ready we'd be happy to help with your communication, design, and marketing needs.
Stay well. Stay safe.
Copyright © 2022 AXIS visual, All rights reserved.
Our contact
information is:
AXIS visual
1600 Lower State Rd.
Doylestown, PA 18901
215.491.0332
Bill Milnazik
Problem Solver No. 1
AXIS visual
Thank you for taking the time to read this. If we can help with your design and marketing needs feel free to contact us.