why is this in your inbox? We believe that at some point (if we're not working on something together already) that you will need creative thinking in the design and development of some marketing materials. We love building long-term relationships and understand that this only happens with repeated success. AXIS visual has been supporting the business community for 15 years and has many valued long-term relationships. If you have any thoughts or questions about how we work or how we might approach an upcoming marketing challenge, give us a call (610-527-0332), drop us a note, send a carrier pigeon, whatever you prefer.
Here the shortlist of what we do:
Branding / Logo Development
Corporate Communication
Publication Design
Website Design
Print Design (All Kinds)
Package Design
Exhibit Design
Signage
Email Marketing
Product and Service Literature
Advertising
Consulting
You Name it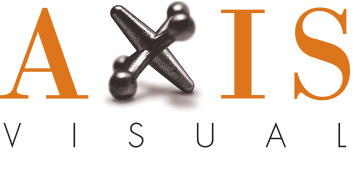 We periodically add new newsletters so stop back again soon.
Copyright © 2011 AXIS visual, All rights reserved.
Our contact
information is:
AXIS visual
1600 Lower State Rd.
Doylestown, PA 18901
215.491.0332
Contact Us
Bill Milnazik
Problem Solver No. 1
AXIS visual
Thank you for taking the time to read this. If we can help with your design and marketing needs feel free to contact us.